Discover How My Coaching Works and You'll Quickly See that Your Most Passionate Goals are Well Within Your Reach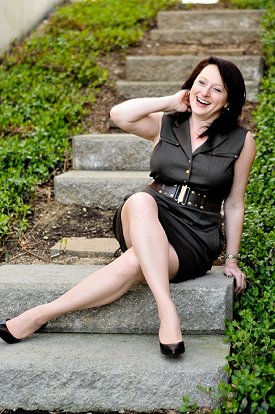 Our relationship is more than just a strategic one. It has to be.
I believe that our all-too-brief time on this planet demands that we make every moment count. And let me tell you, baby:  we WILL put fun and pleasure back into your life.
You're not a set of x's and o's that we can move around. You're flesh and blood, heart and soul, and when we get to know each other you'll begin to see how genuinely interested and totally invested in assisting you fall in love with your life.
OK, here's how it works
You schedule a 20 to 30-minute Discovery Session to see if we're a good fit.  This is a no-cost session.
Once we determine we'd like to work together…
You'll choose a coaching plan that fits within your goal, time and and budget needs.
We'll meet via phone or Skype, whichever works best for you.  Sessions are typically 60-minutes  although I've never been a clock watcher.
I believe that getting clear  is a great path to discovering what's going on, so I'll work with you on different ways to explore your heart and mind – and some different ways to record your journey.
I'm honored to hold loving space for you as you discover what you really want in life. What you value. What's important to you. What sets your soul on fire!
And since no one likes living in limbo, I'm here to lend a helping hand as you traverse between limbo and into the life of your dreams.
Are you ready to fall in love with your life?  Click here to email me – or schedule a Test Drive.