H ello, darling. I'm so glad you're here.  I know there's something you are searching for – and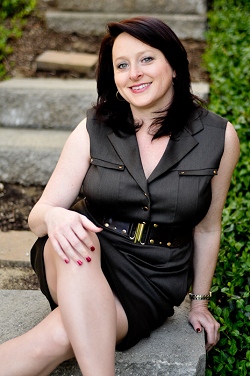 I want to help you discover it.
Maybe you're feeling a bit overwhelmed by life or torn by needing to fit everything into your schedule.  I can help you. I'm an expert at De-TANGLING!  And, I LOVE doing it.
Think of me as the De-Tangler.  I am like Johnson's No More Tangles, but for your schedule and your life.
Maybe you're feeling scattered –  as in that feeling where not only are you not living your life – you are just hanging on by the knuckles to survive. I am here for you,  to hold space for you as you allow yourself to fall apart – and to help you pick up the pieces and reassemble them into something that feels like a life you can thrive in.
When you are scared, I'm here to be your cheerleader.  I know that deep within you there is a well of courage.  You just don't recognize it.  Or maybe – just maybe – you feel you need permission from someone else to be courageous.  I'll give you permission to step up in your own life and make it your own.
When you confess to me that you don't want to live the life you are expected to live, I will understand.  I've been there – living a life that I was expected to be living – being the perfect mother and the perfect wife.  When it all fell apart, I began to discover what I really wanted in life and became an explorer and an adventurer.  I learned that outside the lines of polite society's expectations is an awesome place to live.
I won't judge you at all – instead I can tell you that I understand.
I will support you in pursuing your dream and breaking out of your shell. Because I see the best you that you can be – even if you are unable to see it in this moment.
So what do you say?  Are you ready to get to work?
My Book is Now Available!
After 40 years of believing happiness would arrive when she got to some mythical spot in the future, Debra Smouse
discovered the answer to happiness is falling in love with the day to day act of living.
Part self-help, part memoir, in Create a Life You Love: Straightforward Wisdom for Cultivating the Life of Your Dreams Debra shares down-to-earth advice and practical wisdom on what it takes to shift your life from surviving to thriving.
You do not have to settle for a life that is less than what you most deeply desire. You may have to break the rules, but creating a life that is loving and nourishing is worth the effort.
Because you deserve to be happy and live a daily life you love.
Foreword by Becca Rowan.
Advance Praise:
"Stepping into Debra Smouse's world is an adventure you don't want to miss. Her collection of charm-scented and bold essays comes straight from the heart of this "Tarnished Southern belle." Reading her words is like sitting down with your best friend for a cozy chat and receiving the benefits of a world-class life coach. She'll kick your sweet little ass into gear and never put on airs or pretend that she may (on occasion) still forget to pull on her own big girl panties. Bright.Thoughtful. Authentic."
—Kayce S. Hughlett, Author of As I Lay Pondering and Blue: a novel
Available on Amazon in Paperback and Kindle. Want both versions? Take advantage of the Amazon Matchbook program and receive a Kindle version of the book for $0.99 with the purchase of the paper format.
It's also available from Barnes & Noble on-line in paperback.
Or order an inscribed copy from me and I'll include the shipping ($16.95) (US Customers Only).
If you would like multiple copies for gifts or your book club, drop me an email at Debra AT DebraSmouse.Com  for a bulk discount.