H ello, darling. I'm so glad you're here.  I know there's something you are searching for – and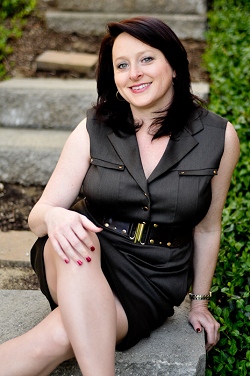 I want to help you discover it.
Maybe you're feeling a bit overwhelmed by life or torn by needing to fit everything into your schedule.  I can help you. I'm an expert at De-TANGLING!  And, I LOVE doing it.
Think of me as the De-Tangler.  I am like Johnson's No More Tangles, but for your schedule and your life.
Maybe you're feeling scattered –  as in that feeling where not only are you not living your life – you are just hanging on by the knuckles to survive. I am here for you,  to hold space for you as you allow yourself to fall apart – and to help you pick up the pieces and reassemble them into something that feels like a life you can thrive in.
When you are scared, I'm here to be your cheerleader.  I know that deep within you there is a well of courage.  You just don't recognize it.  Or maybe – just maybe – you feel you need permission from someone else to be courageous.  I'll give you permission to step up in your own life and make it your own.
When you confess to me that you don't want to live the life you are expected to live, I will understand.  I've been there – living a life that I was expected to be living – being the perfect mother and the perfect wife.  When it all fell apart, I began to discover what I really wanted in life and became an explorer and an adventurer.  I learned that outside the lines of polite society's expectations is an awesome place to live.
I won't judge you at all – instead I can tell you that I understand.
I will support you in pursuing your dream and breaking out of your shell. Because I see the best you that you can be – even if you are unable to see it in this moment.
So what do you say?  Are you ready to get to work?
Clearing Clutter & Creating Systems for Entrepreneurs and Others Who Office At Home
What if I told you that one of the major things standing between a successful business is the lack of systems? What if I told you that the clutter in your home office was detracting from your ability to focus on your work?
Maybe you're thinking, "What's clutter got to do with my work?" or maybe you're thinking "Systems are for big corporations! " or even "I became an entrepreneur because I wanted freedom, not structure!"
Working from home isn't always easy. There are distractions abound – neighbors, the postman, the laundry, Netflix…. So, don't let the clutter add to your distractions.
Working from home can give you a sense of freedom you'll never find in a cubicle. So the creation of systems will help you feel free because you'll be supported by a structure that fits your needs.
Want more details? Click here to learn more about The Home Office Edition
Home Office Edition: Clearing Clutter & Creating Systems
Next Course Begins August 7, 2017

Course Investment: $21.
Are you ready to tidy your spaces, ditch clutter, and reclaim your home office?
You can bundle the 30 Days to Clarity: Fall Clutter Busting  with 30 Days to Clarity: Home Office Edition and save!
Just think: 30 Days. 30 Minutes (or less). Tidy spaces. Supportive Systems. Beginning August 7th
After a break of a few days, we'll head back into the closets and cabinets to get your house ready BEFORE the holiday guests arrive.
Class will officially begin on September 17, 2017