H ello, darling. I'm so glad you're here.  I know there's something you are searching for – and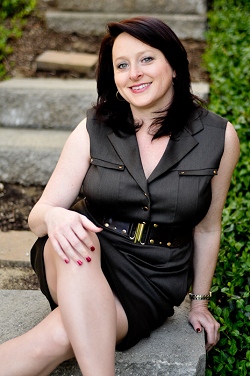 I want to help you discover it.
Maybe you're feeling a bit overwhelmed by life or torn by needing to fit everything into your schedule.  I can help you. I'm an expert at De-TANGLING!  And, I LOVE doing it.
Think of me as the De-Tangler.  I am like Johnson's No More Tangles, but for your schedule and your life.
Maybe you're feeling scattered –  as in that feeling where not only are you not living your life – you are just hanging on by the knuckles to survive. I am here for you,  to hold space for you as you allow yourself to fall apart – and to help you pick up the pieces and reassemble them into something that feels like a life you can thrive in.
When you are scared, I'm here to be your cheerleader.  I know that deep within you there is a well of courage.  You just don't recognize it.  Or maybe – just maybe – you feel you need permission from someone else to be courageous.  I'll give you permission to step up in your own life and make it your own.
When you confess to me that you don't want to live the life you are expected to live, I will understand.  I've been there – living a life that I was expected to be living – being the perfect mother and the perfect wife.  When it all fell apart, I began to discover what I really wanted in life and became an explorer and an adventurer.  I learned that outside the lines of polite society's expectations is an awesome place to live.
I won't judge you at all – instead I can tell you that I understand.
I will support you in pursuing your dream and breaking out of your shell. Because I see the best you that you can be – even if you are unable to see it in this moment.
So what do you say?  Are you ready to get to work?
The Advent Series
Beginning Sunday, December 3, 2017
Imagine creating a holiday season that truly feeds your spirit.
Would you like a journey through the season and feel not only connected with your heart and soul, but leaves you feeling more joyful?
Imagine closing out the year in deeper relationship with yourself while creating a loose plan for the coming year.
The holiday season, no matter what your religious beliefs, is a time of celebration. You don't have to believe a particular way to use the deeply rooted and rich traditions and symbols of the season as a personal ritual on your path of growth and purpose.
Using the symbolism of each Advent Candle as a guideline for exploring your desires. To use the holiday season to feed your spirit so that the holiday period leaves you feeling satiated and deeply pleasured.
The Advent Series is a spiritual journey for the soul exploring the tenets of Hope, Preparation, Joy and Love. The 2017 Advent Series comes with two extra bonuses.
One – As a holiday gift, this course is offered at no cost. Sign Up HERE.
Two – Be nourished by the wisdom and voices of eight additional authors including: Andi Cumbo-Floyd, Becca Rowan, Jenn McRobbie, Karen Milito, Kayce Hughlett, Melissa Bartell, Molly Totoro, and Theresa Reed
Want more details? Click Here to learn more about The Advent Series.
The Advent Series – Course Investment: FREE